v WhatsApp +254 718 370 639
​
zanzibartours@gmail.com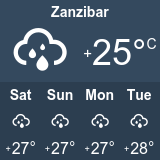 WHY ZANZIBAR DOLPHIN TOURS?
Exotic Destinations
Nice Beach Life and Aquatic Adventures
Beautiful Places
Very cool and natural where traditions remains
Value for Money
Guaranteed continuous best services
Passionate Travel
We believe in good care and hospitality
Zanzibar Dolphin Tour, Kizimkazi Dolphin Tour in Zanzibar, Swimming with Dolphins, Snorkeling, Menai Bay Sandbank,BBQ seafood lunch.Zanzibar Dolphin Tour in Kizimkazi South coast. A full day trip from your hotel in stone town or from the beach hotel as dolphins are best seen early morning. 90 minutes drive from the furthest hotel. We do a full day Dolphin Tour with sandbank picnic,bbq sea food lunch,fruits and drinks. Zanzibar friendly bottle nose dolphins are often seen and can swim with them closer. Zanzibar snorkeling, Blue Lagoon Zanzibar snorkeling, Safari Blue,Mnemba Island Snorkeling trips book here NOW!!
ZANZIBAR DOLPHIN TOURS
Arrive Kizimkazi at our office , select your well maintained snorkeling gears per your size while we get your marine park conservation fees tickets which is your support to the state and the community. Kit up , get the day program introduction from our guide then board our motorized boat and its the captain and the crew to set off to the famous points dolphin seen.
Its not a long ride away and not to the deep sea - you will be lucky to see the dolphins and here it is the captains advise only to be taken. Once seen settled after having there food then the captain can advise to go off and swim with them or if seen but still hunting then you will have to be patient for the next advise.
The trip out in the sea on boat takes 2 hrs and for sure it is enough time if dolphins are seen. Enjoy refreshments on board and relax under the sun. When done with dolphins it is then a speed ride towards Pungume Island reserved marine area all within Menai Bay conservation area.
At Pungume direct to the sandbank where your BBQ seafood beach lunch have been prepared by our chef with all safety measures.Arrive and wind up,relax under the shade and wait for your delicious lunch with drinks and fruits.Enjoy your meal.
Eat, Drink enjoy the sea, sun and sand, swim in the crystal clear waters or just relax on the sandbank watching the birds.
Our captain will advise you for the return when it is time then again the boat ride back to the shore for your safe ride back to your hotel. Early pick and late return full day full of fun.
Zanzibar Dolphin Tour: Dolphin Tour in Zanzibar is a very interesting tour to do as you get the whole chance to get and swim closer with dolphins in their free and wildlife.
Dolphins are friendly marine mammals and not harmful to human life. Many tourists in the world pay special attentions to visit destinations they can see dolphins with easy.
Zanzibar Island is a lucky one with famous dolphin points specially in the south coast Kizimkazi village. Bottle nose dolphins are the popular and are often seen when settled after having had there prey.
Dolphins need to be in free life , not be interrupted and harassed due to personal interests but it is good to visit them with wide mind of 'PLEASE DO NOT DISTURB'.
We are specially introducing this tour to attract more people and make awareness to dolphin environments to visit without disturbance to them. World wide dolphins are conserved mammals and we must emphasize as well.
It is a crucial marine attraction as many people come to Zanzibar with this special interest. Let us make it easy, professional access with total care and great attentions at all times.
Zanzibar is very proud of the dolphins and we make the tour with added value and with special handling. We are here for your wonderful dolphin tour and it takes no much time to see and swim with them closer in good terms and respect to the nature.
Come see dolphins in natural life and make them friends and we have good access to them as we know there popular sites.
See ,Swim with dolphins, Snorkeling, Sandbank ,sun and sea in Zanzibar with Zanzibar Dolphin Tours.
Zanzibar Dolphin Tour with us is very special different from the others. We want to make you happy.
Pemba Snorkeling: Misali Island the best and famous snorkeling site in Pemba Island. Misali is in the south west coast of Pemba a well reserved and conserved area under state care. Misali island is easily accessible from Wesha port in Chake Chake Town West and from Mkoani port South Pemba.
This is our full day snorkeling trip to Misali island with daily departures from Chake Chake town. We do hotel pick up as from 0730 and the boat trip depart as from 0830 till 1600.
Our motorized dhow boat with a sail takes an hour across to Misali island. Arrive and anchor the boat.
Our guide will go off the boat and you follow him to show you the best corals and fish. As normal 2 hrs is the time spent in the water enjoying the underwater nature. Once done then we give lunch packed from Chake Chake Town- Hygienic well cooked rice, chapati,fish,fruits,soft drinks all for you.
After the lunch then its a short guided walk on the island d short accessible area and get some details of the island from the guide. Then boat ride again back to Wesha port and the driver ready to drive you back to your hotel.
For those staying away from Chake Chake town we can pick up and drop them off in good time before and after the tour at extra costs.
Our rates are inclusive of: Return transport ,boat, marine conservation fees, lunch, snorkeling gears, community support.
Pemba is a beautiful island to visit and we can give all possible assistance and support at all times.
Explore Pemba with us!
AIRPORT TRANSFERS
Zanzibar Airport Transfer to Stone Town Hotels, West Coast,Nungwi North Coast Beach Transfers, Kendwa Beach Transfers, East Coast Transfers, Kiwengwa,Matemwe,Uroa,Paje,Bwejuu,Michanvi,Jambiani,Kizimkazi Beach Transfers to and from Zanzibar Kisauni International Airport.At Zanzibar Dolphin Tour we offer excellent and exclusive tour packages to suit your choice and comfort. Enjoy Zanzibar Dolphin Tour. We can connect you to Tanzania Safari, Mikumi Safari, Selous, Arusha, Kilimanajaro.
Zanzibar Stone Town Transfers: Zanzibar airport to stone town hotel taxi transfer to Tembo Hotel, Dhow Palace, Serena Inn, Park Hyatt Regency, Double Tree, Marumaru, Hotel Mashariki and all hotels, lodges in Zanzibar town.
Zanzibar Excursions
We offer a variety of different kinds of Zanzibar tours and excursions. In all activities we have considered the possibilities to make activities more beneficial to the local communities.
SAFARI PACKAGES
The Safari packages is either from Zanzibar or Dar es salaam, includes the best selected camps, and the most reliable safari flights.
Zanzibar Private Tours
P.Box 455-80400 Ukunda Kenya.
Mob:+254 786 546511
Mob:+255 789 665310
Phone: +255 787 854079
+254 786 546511
Skype: